Waterway Village
The Waterway Village is a condominium complex situated in Myrtle Beach, South Carolina and it features an outdoor and indoor swimming pools, golf course, and a lake.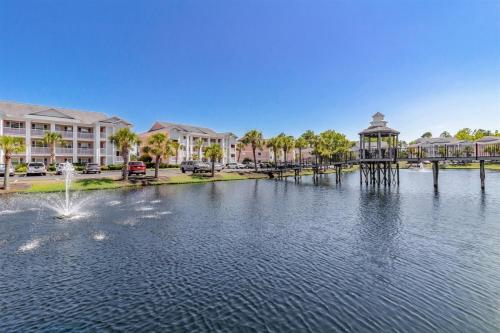 This complex offers premium hospitality and it is 4.5 miles away from the beach. Also, some of the main Myrtle beach attractions like Myrtle Beach SkyWheel, Myrtle Beach Boardwalk, Myrtle Beach Convention Center, Broadway at the Beach etc are less than 3 miles away.
The Myrtle Beach International Airport is only 3 miles from the accommodation.
You can choose among available condos bellow:
Waterway Village Condo for up to 5 Persons
Waterway Village Condo for Up to 6 Persons
Waterway Village 1-E for up to 4 Persons
Waterway Village 2-G for up to 6 Persons
Waterway Village 16-G for up to 6 Persons
Waterway Village 23-D for up to 6 Persons
Amenities
Free WiFi
Free Parking
Golf Course
Outdoor Swimming Pool
Indoor Swimming Pool
Lake
Nearby Attractions
Myrtle Beach
Surfside Beach
Myrtle Beach Boardwalk
Family Kingdom Amusement Park
SkyWheel Myrtle Beach
The Franklin G Burroughs – Simeon B Chapin Art Museum
Mt Atlanticus
Myrtle Waves Water Park
Grand Strand Plaza Shopping Center
Broadway at the Beach
Myrtle Beach State Park
Address: Waterway Village Blvd, Myrtle Beach, SC 29579, United States
Phone: +1 843-945-4312